In these uncertain times, many of us are looking for something to cheer us up and keep us going, however we all need to be careful about what we get ourselves into, as without proper forethought, we may end up in a situation we do not want to be in.
A few weeks ago, we had a bit of a scare. Our dog, Ash, had been on a walk with my Mum on the beach near where we live, and whilst they were walking, he saw some fisherman's bait and hooks just lying there on the beach. Of course, being a dog, he went straight for them and gobbled up the bait in a flash. Unfortunately for him, it was too good to be true.

Suddenly my Mum is calling me (with her Police voice on) telling me to get in the car immediately and come and pick them up, Ash needs to go to the vets. Of course, I instantly dropped everything and ran to my car, collected them, and drove them to the vets.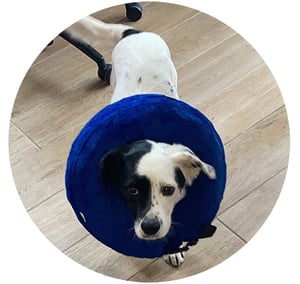 After visiting 2 different vets, 2 operations and 2 fishing hooks later, Ash was ready to come home and has been running around the garden like nothing ever happened. He had the hooks removed from his throat and was very lucky to make a full recovery.
However, it's not just Ash who sometimes takes a bite out of things that are too good to be true, we all do it in our daily lives. How many of us have really read the terms and conditions of everything we buy?
It's the same with debt, lots of us get into debt for little things, a cheeky takeaway here, some new clothes there and some of the new payment solutions make it far too easy to justify the cost. Before we know it, we're hundreds of pounds in debt and struggling to cope. It is so enticing we don't realise the problems lurking
Fortunately, we can learn from our mistakes. Whether it's a cheeky stop at a burger joint or the latest phone when it comes out, we can all be enticed. If only Ash had taken a moment to look at what he was doing before he ate it, he could have avoided surgery and a hefty bill for us. If we take the time to really think through our decisions and realise when sometimes things are too good to be true, realise when we are about to be caught on the hook, then maybe we can avoid being caught hook, line and sinker.
Here at Metfriendly we know how hard this can be, especially in such demanding times. We are financial experts dedicated to looking after the police service. This is why we offer Regular Savings webinars to help you develop good savings habits for the future.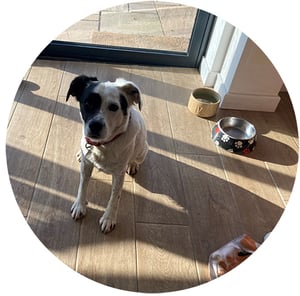 Saving regularly is a great way to maintain financial security and make sure that you are ready for whatever life throws at you. We can tell you how to make the most of your tax-free allowance by saving regularly and how much you could shelter from the taxman every year. Of course we have solutions to help you do that, such as our Monthly Savings ISA. There's also our Metfriendly Escalator option to help you save even quicker as your salary increases.
Register for one of our regular savings webinars at metfriendly.org.uk/events, find out more about our products or simply give us a call and a friendly member of the team will talk over your options with you.
Call us on 01689 891454 or fill in this quick form to request a call back.
Follow us