We're proud to support new charity the London Retired Police Dogs Trust, with whom we've produced our calendar.
Metfriendly has produced a calendar for many years. Always in great demand, they appear on desks and walls around police stations and offices, not just in London, but around the country.
This year we decided to produce a calendar slightly different to before and to help a charity still in its early days, one that is very close to our hearts, the London Retired Police Dogs Trust.
To launch the new calendar, we went to the Metropolitan Police dog training school in Keston, on the day of Passing Out for five new dog handler partnerships. We watched handlers and their dogs display the skills learnt over the course of their training period in front of their families and other staff from the dog school, before proudly collecting their certificates.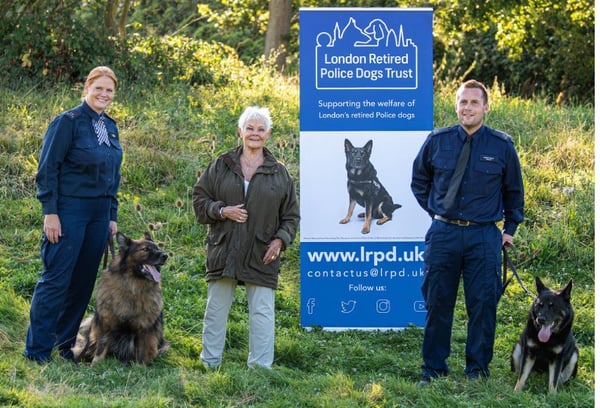 The London Retired Police Dogs Trust (LRPD) is the brainchild of officers Phil Wells and Emma Truelove, both of whom are dog handlers in the Metropolitan Police.
Phil had this to say:
"It's been a great honour to witness these five new dog handler partnership teams pass out for the Metropolitan Police training school today.
Some of you will know first-hand the hard work and dedication required to get a police dog puppy to this point and begin it's working life on the streets.
And in the blink of eye after many jobs and great stories to tell, it's time to for them to hang up their lead and enjoy their hard-earned retirement.
Retiring Police dogs do not receive a pension to support them through their ageing years which means people who take on retired police dogs receive no financial support in a time in their dog's life where after a lengthy time on the beat, vet bills are inevitable and expensive. Due to the nature of the work our courageous dogs perform, it's extremely difficult to insure them, which means care and treatment costs can soon mount up.
As an organisation, our sole aim is to ensure that dogs get the retirement they deserve. We provide support for medical care and treatment meaning that their owners are not left with an agonising decision to make about their future due to financial concerns.
These dogs are extraordinary. They are lifelong colleagues and companions spending more time with their handlers than most other family members, working side by side serving and protecting police officers and their communities alike. They deserve to be supported in their hour of need and our organisation aims to do just that.
We are extremely proud to have dame Judi Dench as our patron. We're also proud to have two ambassadors with us at our launch, from television and radio, Rob Bell and Sarah Champion who are avid dog lovers and supporters of what we aim to achieve, and for whose time and support we are extremely grateful.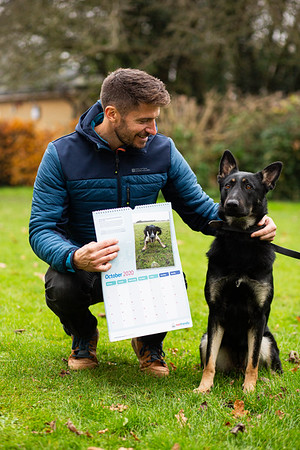 The generosity and support towards this project has been so heart-warming. Some have helped generously giving their time for free to create artwork, a website, social media pages, whilst others have supported with advice, experience and expertise.
We're proud to have worked with Metfriendly in producing a calendar in association with the LRPD and grateful for their time and belief in what is becoming a reality."
Martin Bellingham, Sales and Marketing Director at Metfriendly said:
"It's a great pleasure to support the London Retired Police Dogs Trust. Supporting the Trust is something we take very seriously and is the very core of what we stand for. Not only are we proud to support these brave individuals who have joined the Police, we are also proud to contribute in a small way in honouring these brave animals that help keep us all safe on a daily basis.
I would like to pay credit to the individuals behind the establishment of the trust. The effort, energy and enthusiasm that the team have put into this alongside their job and family commitments is truly inspirational. I must also mention RPD Obi who sadly passed away but was an inspiration to all who met him at our AGM and we are proud that he is remembered not only in the (2020) calendar but also in our new brand video that you'll see over the coming months."
How to get hold of your calendar
The calendar featuring pictures of retired dogs is now available for a minimum donation to the London Retired Police Dogs Trust if you collect from us in person – find out how here.
Alternatively, and if you're unable to pick one up in person, visit their website to purchase from their online shop.
If you would simply like to make a donation to the Trust, you can also do that via their website – lrpd.uk.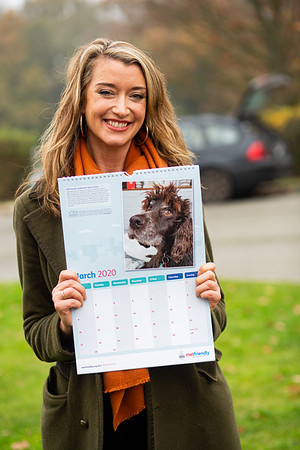 Follow us